Eco village 'Damjanović's cottages'
Eco village 'Damjanović's cottages' is situated on the mountian Bjelasica in the national park Biogradska gora. The mountain Bjelasica represents the miracle of nature with its dense forests and spacious meadows and pastures. The mountain slopes are filled with blueberries, wild strawberries, raspberries and blackberries. The mountain is an ideal place both for active and passive type of vacation.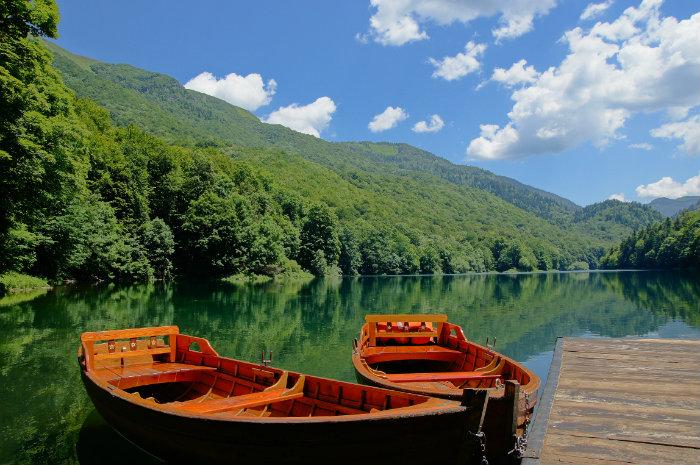 Eco village 'Damjanović's cottages' is 12 km away from Mojkovac and 20 km away from Kolašin.
The accommodation of the village: five cottages with single beds for two persons, two bungalows containing two beds. In addition to this, there are two bathrooms with shower cabins and a toilet.
On top of that, we organize the guest transfer from Kolašin and Mojkovac. The parking is free as well as camping. Tourist can enjoy the beauty of nature and mountain climbing. The guests are allowed to bring their pets with them.
During their visit tourists will have an opportunity to try some of home-made meals which include pies, cheese, milk, meat and other local specialties such as kačamak, etc. Apart fom our cottages, we posses our own cow farm.